Description:
Offering expert beauty services. All hair services including cuts, color, specialty color and texture treatments. Customized brow microblading, permanent makeup as well as expert full body waxing services.
Payment Types Accepted: Cash, Check, Visa, MasterCard, Amex, Discover
Staff: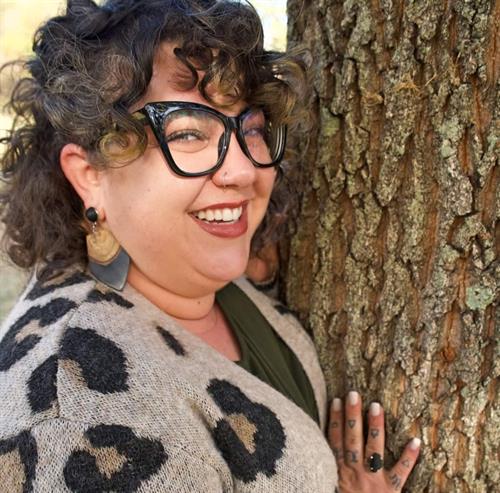 Sara is the owner of Crystal & Sage and provides permanent makeup services, body waxing services as well as hair services. She specializes in Balayage, Vivids and curly hair. She also provides formal hairstyling and is a go-to for weddings and special events. When Sara isn't behind the chair she is likely to be running after her 9 year old son, couch snuggling with her 3 rescue dogs, or watching movies with her fiancee. Give Sara a follow on Instagram @SageBabeSara Search Sara's work using #SageBabeSara Sara's pronouns are She/Her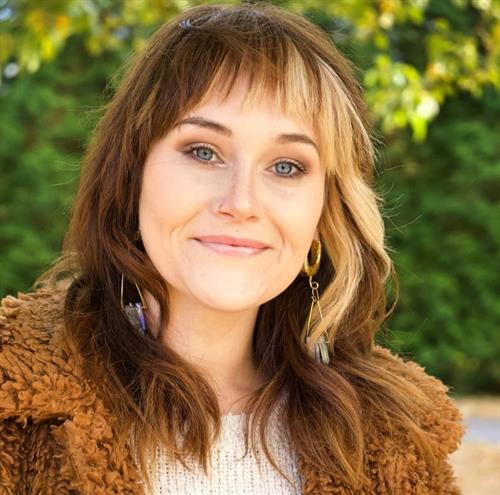 Jennie specializes in Color Correction, Vivids, Balayage and Short/Pixie Cuts! Jennie is an amazing fit for the Sage Babe team because she offers a great variety of services and loves "doing hair and making people feel beautiful, and also taking care of their souls." Give Jennie a follow on Instagram @LetMeSageYourHair Search Jennie's work using #SageBabeJennie Jennie's pronouns are She/Her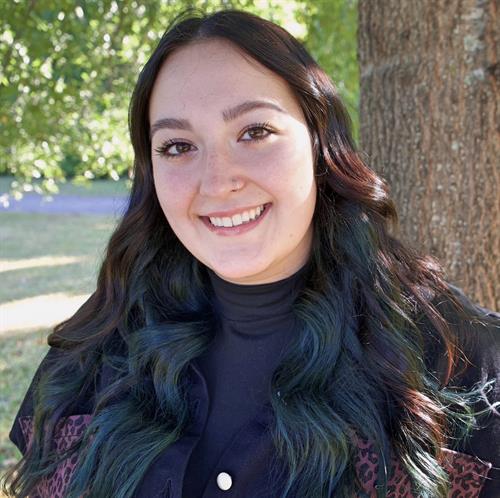 Jen is a lifelong artist who has added hair to her list of artistic mediums. She is a new stylist who is passionate and excited to get behind the chair and make every client feel like a work of art. Her favorite services include color, from natural looks all the way to vivids and everything in between. Jen strives to make people feel good about themselves, is committed to our mission of inclusion and says, "If you have good hair, you have a good life!" Jen is very family focused and when she isn't behind the chair she is usually spending time with them, including her treasured nieces and nephew. She also makes time for more art of course, including painting and ceramics. Jen's pronouns are she/her Follow Jen @CreationsByJennieH Search Jen's work using #SageBabeJen Jen is currently accepting new clients.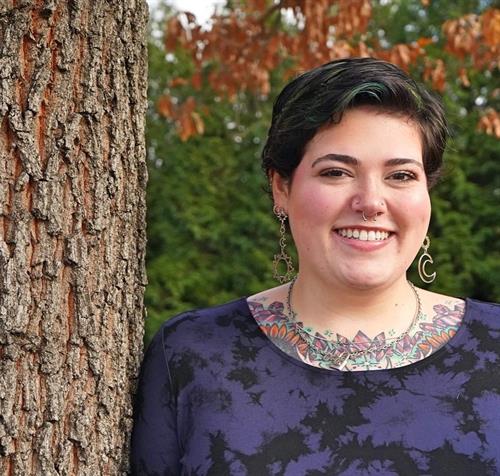 Graison's main priority is to make you feel as beautiful as you look and loves both color and cutting. Blonding, dimensional brunette and vivids are her specialties. Graison is such a sweet spirit and is passionate about our mission of inclusiveness and self expression. When she's not in the salon she enjoys spending time with family, travel and snuggling her pups Ozzi and Rosie. She loves all things Halloween and spooky and will always be down to swoon over Halloween decor with you. Graison's pronouns are she/her. Follow Graison @silverbonestylistSearch Graison's work using #SageBabeGraison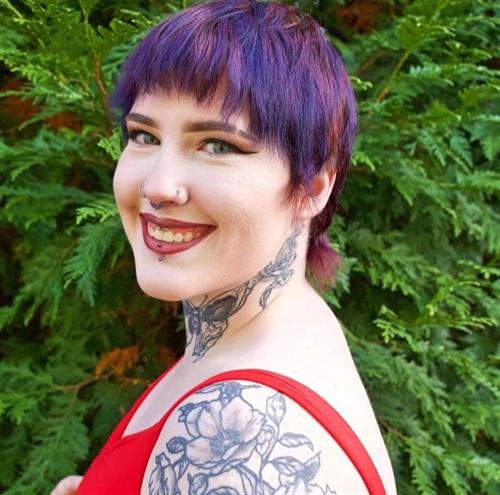 Vee is a fresh, passionate stylist who loves COLOR including balayage and vivids! Whether your style is mild or wild, she has you covered. She loves animals and lives with her many fur and scale babies. Vee is passionate about creating an inclusive space where everyone can express their personal style with no expectations and holds our salon mission close to her heart. Give Vee a follow on Instagram @sage.beauty.vee Search Vee's work using #SageBabeVee Vee's pronouns are She/Her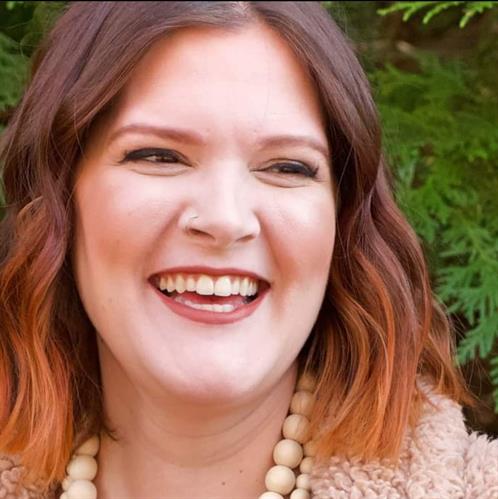 Courtney is a straight shooter who loves being behind the chair and making her client's hair dreams come true. She specializes in redheads, lived in blondes and brunettes and most of her clientele prefer natural looks.⠀⠀ When she's not in the salon she is running after her gorgeous daughter and spending time with her pup and husband. Courtney recently had her second child and we are so excited to have a Sage Baby! Our mission is close to her heart and she is an amazing addition to our team!⠀ ⠀⠀⠀⠀⠀ Courtney's pronouns are she/her.⠀⠀⠀⠀⠀⠀⠀⠀⠀ Follow Courtney @quortney Search Courtney's work using #SageBabeCourtney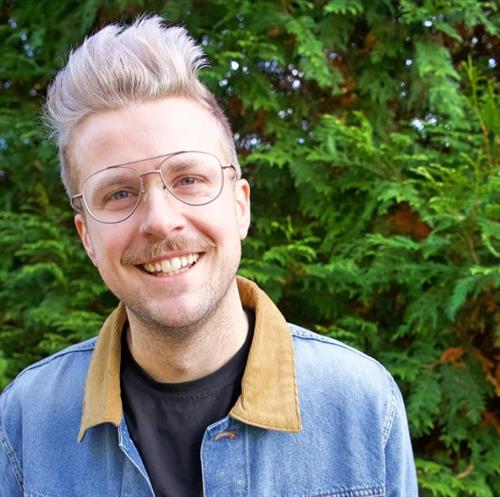 Duncan is a blonding specialist who also loves vivids. Duncan's main focus in the salon is making his clients feel beautiful and giving them a boost of confidence. He loves textured, lived in looks and beachy waves. When he isn't killing it behind the chair he loves to hike with his partner, read, play video games and hang out with his rescue baby Pearl, the cutest Pit ever. Give Duncan a follow on Instagram @HairByDuncanN Search Duncan's work using #SageBabeDuncan Duncan's pronouns are He/Him