Description:
Salon Crie is a textured hair studio that offers relaxer free and chemical free clients regardless if you wear your hair curly or straight. NEW CLIENTS: If you're new to SALON CRIE be sure to book a New Client visit (listed at the top of the menu)
Additional Info:
COVID RULES FOR THE SALON If you have recently had a cold or any allergy like symptoms, we ask that you cancel your appt until you are symptom free for 14 days. Masks are required at visits, If you do not have one the salon will provide you with one.
Payment Types Accepted: Visa, MasterCard, Amex, Discover
Staff:
Aminah has over 15 years experience serving clients with textured hair. She's most known for her cutting and blowdrying technique along with her ability to take clients from curly to straight & back to curly again. She has a passion for the beauty & versatility of textured hair.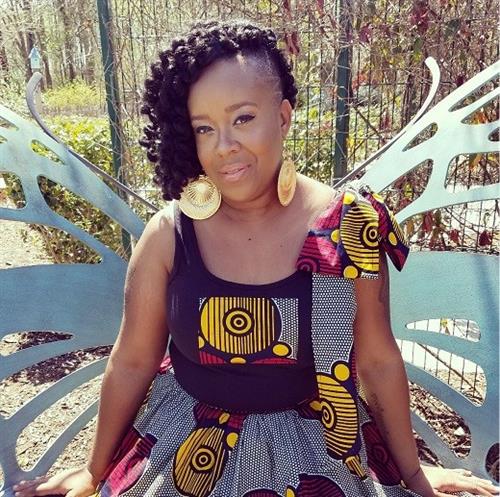 Safira (Senior Stylist) is a licensed natural hair stylist and Hair Loss practitioner. She is proficient at the art of creating natural braided styles, and crochet braids along with offering services to restore hair in our hair loss clients. She loves dealing with textured hair and creating versatile easy to maintain styles on her clients.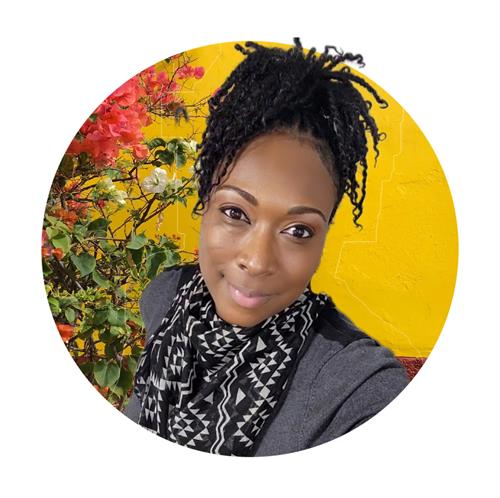 Letitia Bowens Letitia (pronounced Le'TeeSha) is a licensed cosmetologist with over 24 years experience in the beauty industry. She specializes in Natural Hair with a diverse platform to help customize your experience. Letitia offers, Hai shaping, flowing blow-outs and curly sets are "some"of her favorites but she does not lack creativity. Above all else hair care is an essential foundation and will be top priority. It's not just a service, it's an experience ~LLB * Letitia is only seeing New Clients to Salon Crie at this time. If you are an established client and you book with her, your appointment will be canceled.
Zharia Barnes (Charlotte Location)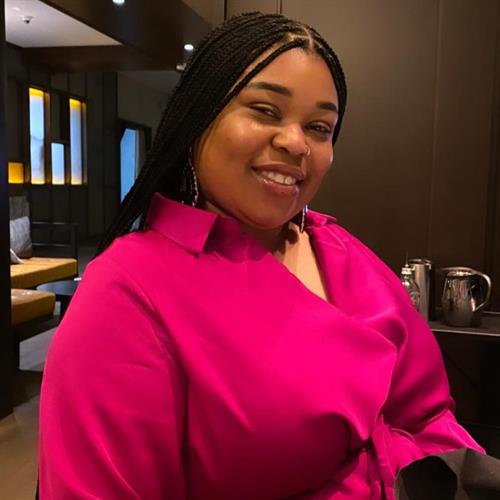 Please note Zharia works at our Charlotte, NC location. Located in Hair Rehab Studio at 2750 E W.T. Harris Blvd #204, Charlotte, NC 28213 Zharia Barnes (Senior Stylist) has professional experience of 2 years specializing in textured hair. She has the ability to work with various hair textures and enjoys blow drying, shaping/cutting and coloring hair. Although she is fairly new to the industry professionally, she has been involved in the hair salon experience since the tender age of 5 years. Her mother is a licensed cosmetologist of over two decades, and Zharia had the pleasure of watching and growing up in the salon. Her passion runs deeply and intentionally for a true one of a kind experience that starts at the bowl providing a gentle, yet intense hair cleansing but does not stop there! Zharia loves the versatility of naturally textured hair and its ability to transform into the clients' desire. Zharia is very knowledgeable when it comes to healthy hair tips, at-home maintenance and product knowledge. She focuses heavily on retaining great hair health in the salon & at-home. She likes to focus on scalp cleanliness, customized shaping, retaining full density & growth whether the client aspires to wear short, medium or long hair.
Julia Taylor is a 21 year old North Carolina native that is new to the Beauty Industry. Julia has a passion to do hair and serve people. She enjoys serving because it gives her purpose while doing what she loves. Julia's favorite service to offer is braids and has been braiding for more than 5 years. Her goal in the industry is to encourage clients natural beauty.