Staff: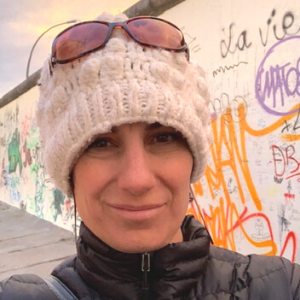 I began my yoga journey in San Francisco in 2002 at the Yoga Tree in San Francisco, and was blessed to learn from teachers such as - Rusty Wells, Janet Carpenter, and Stephanie Snyder. At this point yoga became an integral part of my life. I was bike racing at the time and noticed I had less pain and fewer injuries, and managing stress better. I found a beautiful community of friends and learned that yoga was an affordable way to keep my mind and body healthy. After a move to Lake Tahoe, I took a job managing a yoga studio in Truckee, CA, and began my formal education on intensive workshops with Noah Maze, Amy Ippoliti, Schuyler Grant, Nicki Doane and Eddie Modestini – just to name a few. It wasn't until 2021 that I finally received my formal 200-hour teacher training from Yia Yoga in Boquete, Panama – and am truly excited to finally stand in front of the class! I consider myself a seasoned yogi, but am always amazed that I learn something new every time I do a practice - both from teachers and fellow students. I came up in the world in the style of Vinyasa Flow – but consider myself an alignment-based yogi. I like to move through poses with intention, listening to what our bodies are telling us, and always making sure to breathe. Opening Breathe Co has been a dream for many years now and I am so excited to meet other people in the yoga and wellness community.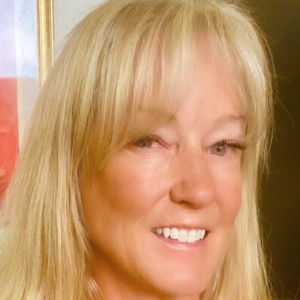 My name is Sudi Newcomer and I am a registered 200-hour yoga teacher. My licensure is from Earth Yoga in Boulder, CO. I also have a certification in trauma-based yoga and Anjali yoga which is very close to Yin Yoga. I have lived in Fraser full time for over twenty years and I really enjoy my high-altitude lifestyle. I get to live and teach yoga at 9000 ft. Besides teaching yoga - I am a mom to two beautiful college aged daughters and two hilarious dogs. I love downhill and cross-country skiing. I have been practicing and teaching yoga for over 15 years. Besides teaching yoga, I also work at non-profit supporting victims of domestic violence and sexual assault here in Grand County. I have a deep belief that yoga is for every body and everybody. The classes I teach are fun, light hearted and inclusive. I infuse our practice with love and humor. I want students to leave class with a better understanding of the emotional and physical benefits of yoga. My students enjoy my open, vulnerable and often funny instruction. I bring an open mind and heart to each class.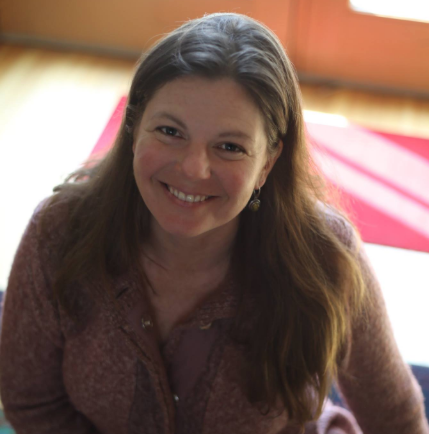 Robyn started practicing yoga in a community class in Fraser in 1998 and continued ever since. She brought "The Light on Yoga" by BKS Iyengar to El Salvador for the Peace Corps, and practiced every day. After practicing in Flagstaff and Telluride, she trained to be an instructor in 2013 after her move to Rangely, where there were no yoga classes. Luckily, Monica Cullinane in Grand Junction was offering teacher training with a focus on the Iyengar style. Teaching class to the community college students was a great joy as they often were first exposed to the poses and philosophy. Robyn moved back to the Fraser Valley to manage Grandma Miller's New Horizons cabin community, and teaches yoga at Devil's Thumb Resort and now Breathe Co. Her style is a mixture of Vinyasa Flow and Iyengar yoga suitable for beginner and intermediate levels, touching on breath work and releasing tension. She looks forward to offering yoga back to the community where she started her practice.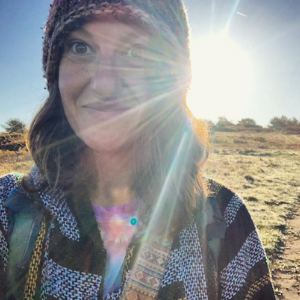 My love for Yoga began in 2010 while completing my Bachelors Degree in Sociology at the University of Colorado, Boulder. Its medicine blessed my life like a precious gift when I needed it most and continues to nourish all aspects of my journey. My offerings are an extension of my personal practice, influenced by a decade of study with incredible teachers in a variety of styles, to whom I bow in the deepest reverence. In class we will explore the balance of effort and ease, movement and stillness, awareness and breath, attention and intention. We will create space to both soften and awaken to what is alive in the present moment and accept what we find. Our mat will become a refuge, and our commitment to ourselves will allow for transformation. I believe that by way of this work, we help the whole world heal. All walks of life and levels of experience are welcome.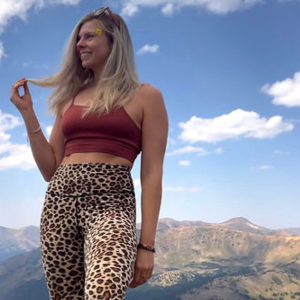 Amelia, a soul alchemist, serves in her passion for holistic wellness. She combines the elements of Reiki, fitness, chakras, divination and elevated consciousness to bring forth healing and medicine to her clients. Modern society has built a system where we are too often forced into a life our souls do not desire. You must be willing to own your depths & embrace your light but it is 100% possible to live in alignment with your whole being: Mind, Body & Spirit. I am an artist & healer at heart, I serve to bring love into as many lives as possible. I empower & guide those who are waking up and desire to better themselves, holistically. I currently reside in the Colorado Rockies but was born and raised in Georgia. The continuing journey of aligning with my truth has been Magical & Divine...if there is one thing I could share, it would be: Love yourself... Embracing the DEPTHS of self opens doors you may never have imagined! Certifications & Experience • Self taught Macrame Artist • Cert Reiki 1 Practitioner (studying to be Reiki master) • 2018 NASM Cert Personal Trainer • Chakra Balancing Practitioner • Marketing BBA • 10+ years in health & wellness.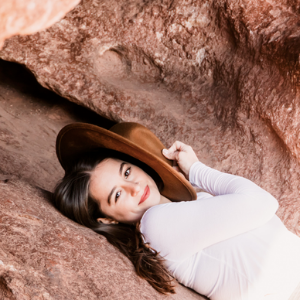 I'm Jen, 500 RYT and certified SUPY teacher with 8 years of teaching experience. I took my first real yoga class at 22 and immediately became immersed in the yoga community. I have since participated in and/or led numerous workshops, varying from Ayurveda, alignment, hands-on assist, pranayama, arm balances and so on. My professional background is in media as a journalist, podcaster and on-air radio personality. I live a plant-based lifestyle and have been lucky enough to learn from and collaborate with strong mentors in the mindful community. See my podcast episode with Waylon Lewis, of Elephant Journal, on Spotify (Mindful Girl Podcast). My family and I left Fort Collins for Grand County in 2020 after I was let go from my job, following COVID. I have taught yoga all over the country and enjoy challenging students to dig deep and be present. My teaching preference is power vinyasa with fun music and focused energy. Expect the unexpected and don't be afraid of a challenge, physical or mental, as I synch yogic philosophy with daily experiences. It is my intention to empower students to take their practice off the mat and into real life.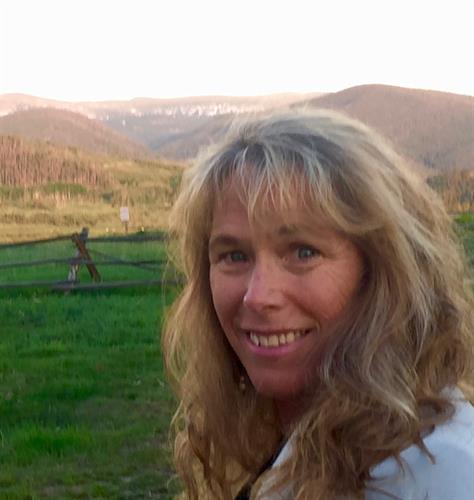 Yoga Teacher and Massage/Yomassage Therapist/GYROKINESIS Instructor Christina's yoga journey began in the early 1990's at the Sivananda Yoga Ashram in the Bahamas. In 2003, she was trained in the GYROKENISIS Method. This is a movement method that addresses the entire body, opening energy pathways, stimulating the nervous system, increasing range of motion and creating functional strength through rhythmic, flowing movement sequences. In 2008, she was certified in PIYO which combines Pilates and Yoga. In 2018, she completed her 200 hour yoga training from 11Exhale Yoga Academy in California. This training included Yin and Vinyasa style yoga. In 2019, she was certified to be a Yomassage therapist. In this class, participants do restorative poses while receiving hands on massage for a unique experience. In addition, Christina has extensive experience leading and teaching women fitness and yoga at Women's Quest where she has been on staff since 1996. Women's Quest is an organization that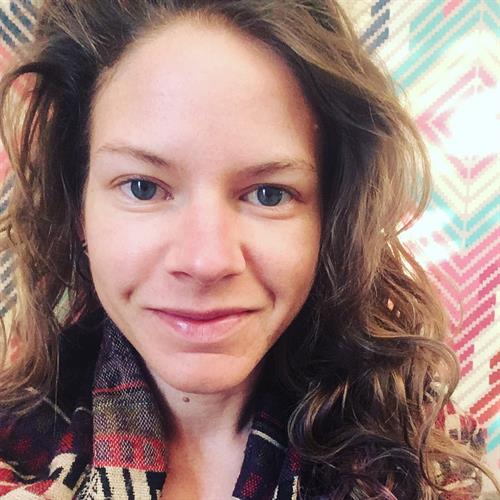 Jules is an intuitive healer on a Mission to emit as much Love and as much Light as humanly possible. She wishes and prays for every precious being to feel Loved, held, nourished, supported, and deeply connected to themselves, to one another, to all living things. Her Purpose is to support seekers along their Healing Journeys by holding safe, intentional space and offering a plethora of Magical tools used to gracefully guide their Transformational processes. She is deeply passionate about sharing experiential wisdom and healing modalities acquired over the course of her lifelong journey of digging deep into the shadow aspects of herSelf, shedding all the parts that inhibit consistent growth and Evolution - the often painful and uncomfortable, yet beautiful and incredibly necessary work that is ongoing and constant. Jules is madly in Love with, and fascinated by, the infinite sea of unique paths of human expression and expansion rippling and arising from this planet. She is in Love with Mother Earth: her mountains, deserts, forests, rivers, oceans, plants, and animals. She's in Love with the Moon and the Sun and the Stars and the Sky. Dance, Intentional Movement, Breathwork, Meditation, Yoga, Sound, Child-like Play… the Sacred Medicines most frequently accessed and offered from her golden abundant tool/toy box of sacred healing modalities. She looks forward to dancing with you soon.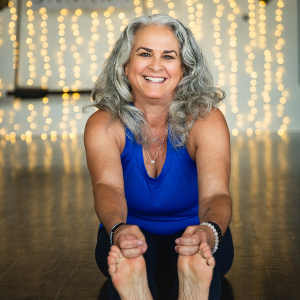 We are a part of something bigger than ourselves, but it all starts with the individual. I believe that one of our most important roles in life is to care for others. Whether you are a spouse, parent, sibling, or friend, being there for someone means you come from a place of strength and balance. I believe yoga is the best way to develop the strength and balance of mind, body and spirit so you can be your best when others need you the most. Making the time for one's own yoga practice is the first step in really investing in yourself. This is why I teach yoga, to help you be the best you can be. Juanita is a Yoga Alliance certified and registered yoga teacher (RYT) 200 alignment Vinyasa instructor. She also has her 200 RYT in Hatha yoga and recently completed her 300 RYT from Inhale Thrive Yoga. She is a wife, mother and lover of all things yoga. Juanita has been practicing yoga for more than 30 years and is excited to share her love of yoga with her students.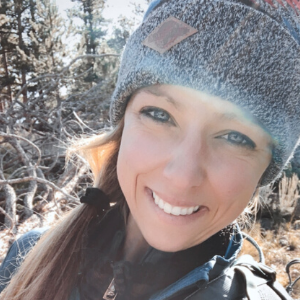 Hi my name is Stacy Kempher and to be honest, if you would have told me 10 years ago, I'd be a yoga instructor, I might have raised an eyebrow your way. However, once I tried Hot Vinyasa at MI Hot Yoga Studio in East Lansing, Michigan in 2016, I fell in love and my life was been forever changed both spiritually, mentally, and physically. As I was a seasonal job gypsy for many years after college, I always tried new styles of yoga, new instructors, and reached for advise from everyone I came across along my journeys. In 2018, my yogic journey brought me back to my original studio in the East Lansing area where I attended a 200-hour Teacher Training and became certified in Ashtanga and Hot Vinyasa. My specialty is fun, upbeat Vinyasa flows with the option of a little challenge. Yoga I now understand is more a lifestyle rather than a single class of movement. It is a mindset that taps into the inner workings of your soul by focusing on your breath, your body and your thought process. My main goal is to reach as many as I can to help make a difference in their lives through healthy lifestyles, movement and mindset in a fun and safe environment. My heart found Fraser Valley to be where I truly & permanently belong and I set roots early 2020, now calling this place home. When I am not working on my yoga practice (I believe in being the forever student!), you can find me horsing around as a Wrangler and guiding rides. My dream for many years now has been to combine horseback riding and yoga for a very mindful connection with yourself, another living being (who doesn't speak English!) and the nature that surrounds us. I also enjoy playing in the mountains by seeing how many miles I can pack in hiking & backpacking, trail running, searching for wildlife, and recently being introduced to rafting. I look forward to meeting as many of you as I can, let's practice yoga together!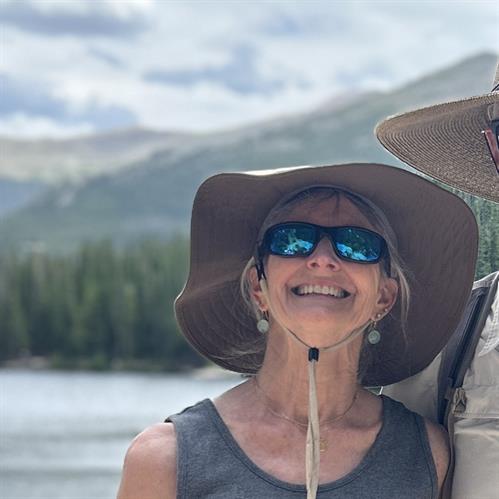 Robin Barrett-wife-mom-nature lover-dog mom. I started out in the medical field as a Histologist (preparing tissue samples for the Pathologist) for 20 years , then got interested in bodywork, got my massage license in 1995, and that led to Pilates, with in-depth training with "STOTT "Pilates , getting certified in 1998. I have been teaching and enjoyed sharing the benefits of this practice along the way. I focus on helping students learn the connection of theirs body's with mild touch and visualizing the movement. My family has enjoyed coming to Winter Park for over 10 years, and now have decided to make Grand County our permanent home.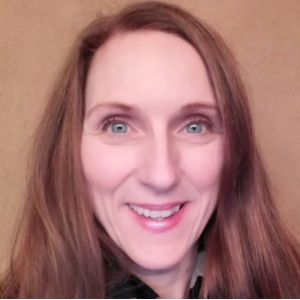 Julie turned to yoga 20 years ago on the advice of her chiropractor. After suffering from misaligned hips and shoulders caused by mountain sports, sports, and carrying her little ones, yoga brought balance back into her body and life. Julie strongly believes that true healing comes from within. Her classes focus on creating mindfulness in the body to aid students in eliminating pain and preventing injuries. She is intrigued by all things movement and for the last 10 years has been increasing her knowledge base for functional movement and breath. Julie is certified as a Yoga Therapist, NeuroKinetic Therapy practitioner, Buteyko breathing coach, personal trainer, and Reiki Energy healer. She has been blessed with opportunities to teach a variety of students over the years, from beginner to advanced yogis, athletes to seniors, disabled students as well as people in pain. Julie's students inspire her to continue growing as a teacher. She is truly passionate about teaching students how to move better and breathe better!