Description:
Our skilled LMT's customize each session to fit your individual needs. We do not take insurance. Please note, there is heavy construction in our area. Please plan accordingly
Additional Info:
Please double check the location! 8196 Sw Hall Blvd suite 232 Beaverton Or, 97008 (The brick office building behind Si Señor) If this is your first time visiting, please arrive 10 minutes early to fill out the necessary paperwork.
Business Hours:
Monday. 10am-7:30pm Tuesday 10am-7:30pm Wednesday 10am-7:30pm Thursday 10am-7pm Friday 10am-7pm Saturday 10am-5pm Sunday. 10:30am-7:30pm Hours may vary, please call with questions
Payment Types Accepted: Cash, Visa, MasterCard, Amex, Discover
Staff: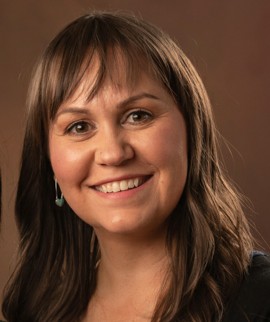 With over 15 years of experience in the field of massage therapy, Tammy is dedicated to helping her clients achieve a state of relaxation and wellness. She is passionate about her work and has a strong desire to help people heal through the power of touch. Tammy studied Massage Therapy in Beaverton where she graduated with academic excellence. She has received additional training in a variety of massage techniques, including deep tissue massage, trigger point therapy, Gua Sha, and Prenatal massage. Tammy is currently working towards mastering Myoskeletal Alignment Technique. MAT aims to identify and correct imbalances in the musculoskeletal system that can lead to pain, dysfunction, and limited range of motion. It uses a combination of deep tissue massage, joint mobilization, and muscle stretching techniques to restore alignment and balance to the body. Throughout her career, Tammy has developed a strong reputation for her ability to personalize each massage session to the unique needs of her clients. She takes the time to listen to their concerns and tailors her approach accordingly, using a combination of techniques to help them achieve the best possible results. Tammy welcomes clients of all backgrounds and is committed to creating a comfortable and welcoming environment for everyone who visits.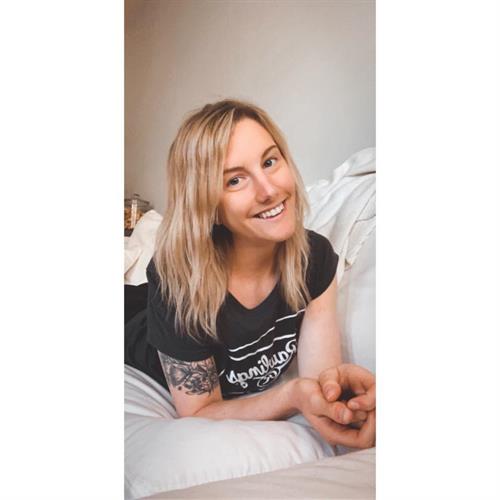 Lindsey studied massage therapy at East West College and graduated in 2011. She has been practicing for over 10 years now. She focuses and strives on therapeutic massage, deep tissue, myofascial release, and trigger point. Enjoys more focused work towards chronic issues and pain relief and each massage is customized and curated to each person.
Genevieve Daugherty (She/Her)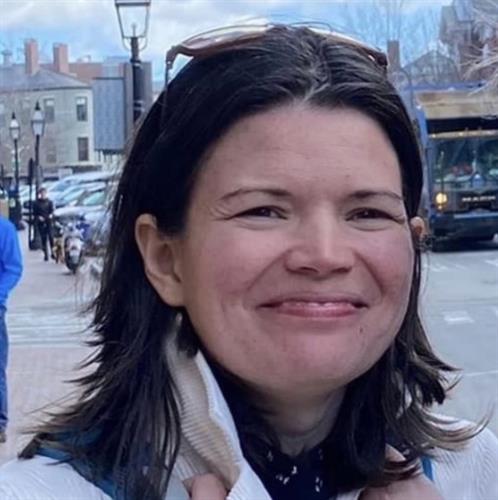 CMLDT,LMT # 21369,CYT A graduate from the Maui School of Therapeutic Massage and Klose Training for Manual Lymphatic Drainage. I offer: 1) Gentle, trauma-informed Manual Lymphatic Drainage- Light therapy addressing mild to severe swelling from many health conditions and injuries including: pre+post surgery, edema, pre+postnatal, inflammation, infection prevention, risk reduction for lifelong swelling, headaches, improve sleep, cognitive function, immune support, auto-immune support (Lyme disease, fibromyalgia, etc), physical trauma, stress, cancer 2) Treatment oriented Neuromuscular Therapy and Deep Structural Bodywork (moderate-deep relief, booked under "Deep Tissue") 3) Lomi Lomi informed relaxation and stress relief, including Prenatal, Postnatal and Swedish massage My health-service background includes: Yoga educator, Caregiver for the Elderly, Medical Esthetician, and Medical Massage Therapist as well as clinic and med-spa management Hobbies include: Disc Golf with friends and fiancé, Community Networking, personal growth and supporting fellow humans To contact me directly : 97one-217-837zero Text / Call *My Covid19 mask policy aligns with health care in Washington County, OR. PLEASE BRING A MASK FOR FACE UP TABLE TIME. There is an alternative when face-down on the table.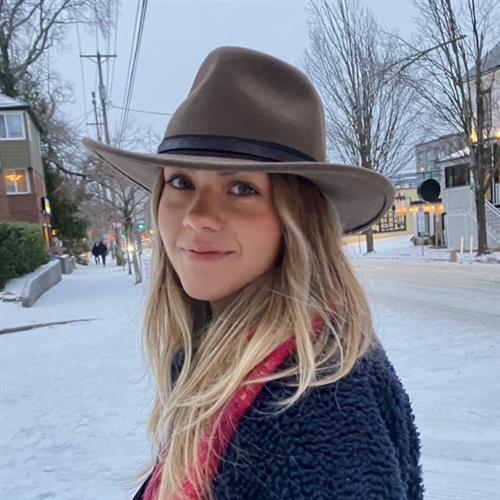 Mayzie is a passionate and dedicated massage therapist who recently graduated from East West College of the healing arts. She has a foundation in various massage techniques such as Craniosacral, deep tissue and Trigger point therapy. She is committed to promoting holistic wellness, with a goal to provide clients with personalized care, helping them achieve relaxation, pain relief, and overall well-being through the healing power of touch. With a belief in the profound impact that massage therapy can have on an individual's physical and mental well-being, her approach is rooted in empathy, active listening, and a genuine desire to help others.