Description:
Full service Aveda Salon & Day Spa, Color Experts, Keratin Director on staff. French, Italian Cuts, excellent customer service experience. Free Weddng Consultations. Prom and Graduation Events. Make up, skin care, Nails and tanning packages available.
Additional Info:
We're located in the heart of Historic Tucker, crossing of Fellowship on Lavista Rd. We have plenty of parking and a full service nail salon, as well as 2 lash experts and also carry a full retail space with tools and Aveda products.
Staff:
Master Artist, Stylist, Color Expert Over 20 years experience , excellent French, Italian cuts. Always reaching out for the best in everyone. Color Correction certified at the Redken Exchange, New York. Specializing on graphic placement Foils for goal achieving results, Balayage for wearable lengths melt down effects , Carlos goes above and beyond to make sure you will find the unique style, color that suits your lifestyle. Global stylist, creative and technical classes around the world, accessibility and taking part on research in hair styling as well as fashion as an image consultant. His creative energy has landed him on many platforms such as film, print and directing fashion and beauty events around the nation Personal interests and activities include: International travel, Milan's Fashion week, Hair Stylist World fairs and social events, personal fitness and literature, his favorite quote is " You'll never stop growing if you never stop Learning" Work development include on location traveling wedding stylist, make up artist services, television, film, commercial print work, Regional Sales Rep for Major skin care brands. His early creative craft can be found for the last decades on fashion magazines from Texas, NYC, Los Angeles, Miami. Carlos has spent most of his professional career in search of his creative divine, he believes crafting creative looks is an art expression. Contact for a personal consultation. Carlos@aquasaloninc.net Instagram carlos_midtown Instagram Salon.Aqua
Master stylist & Licensed Aesthetician, Hair coloring and cutting along with skin care and European facial extraordinaire. Balsam, a beauty expert, has been living in Atlanta for more than 10 years and has been transforming images through out metro Atlanta
Master Stylist with extensive knowledge in cutting, coloring. Renee has recently relocated from Nashville, a graduate from Redken Exchange, also a creative color corrections. She's a great asset to our strong family here at Aqua Salon.
Professional Master Stylist, specializing in color, cuts, perms , men cuts, keratin and wedding packages,
Hey there! I am a recent graduate of Gwinnett Technical College with my master license. I love every aspect of doing hair, especially cutting. I love being up to date with the newest trends and designs. Book with me today, you won't be disappointed!!!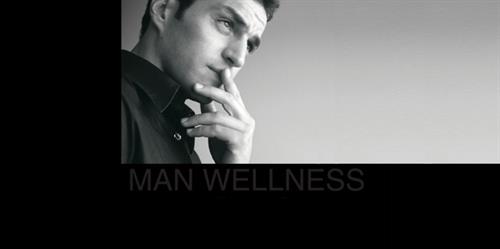 Joan Pereira, Master in Texture Hair, Natural hair treatments, International Stylist, over 7 years experience working as a colorist, Joan developed accurate evaluations and explains and selects the most appropriate procedures for every hair need. Joan personalizes each treatment based on the customer's unique aesthetics, desires, and expectations.Joan is an excellent addition to our team here @Aqua Aveda Salon, brings fresh ideas from her curriculum around the world as a master Stylist. He masters but not limited to long lasting weekly Blow Out Services lash extensions and hair weaves as a hobby, A very creative artist. He's in the process to acquiring his certification transfer to Georgia State Board of Cosmetology as a Master Stylist, Joan expertise is to revive and nurture hair while providing a unique experience. Specializing in natural hair, as a color correction Master Stylist has given him an insight about repair and undressing fragile hair, truly believes in the AVEDA culture as he devotes to preserving an organic approach to the beauty industry. A defined passion for Joan is to become the best natural hair guru and develop great notion, continually educating himself in advanced classes , Joan believes that knowledge is the key. Joan is currently studying English as he believes two languages are better than one, recently studying to become our Aveda ambassador as well as image consulting services. His creative eye masters styling hair for any social occasion. A full creative artist. We're delighted to have such a great addition to our family here at Aqua Aveda Salon. Please come by and say hi to our new member, we couldn't be more proud!
Front Desk Manager, Customer Care Services; Ginger is Tucker Graduate, has work in various local events and specifically with children, she's a well known resident from Tucker, proud to have her as our face of Aqua!
Michael has spent over a decade in the Industry as a colorist and chemical specialist. A Redken Certified Colorist and Educator at the Redken Exchange, NYC, Specializing in corrective and dimensional color. And is a published editorial stylist.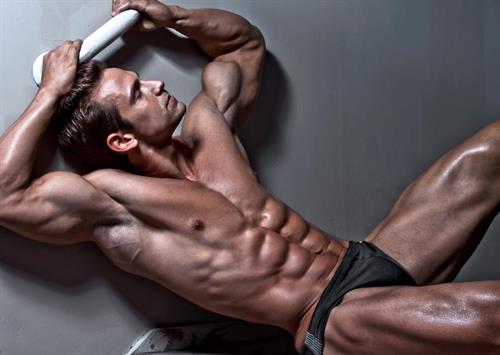 DIAMOND SUNDAZZLER TANNING BOOTH 1 Visit 30.00 MONTHLY PLANS 1 Month 3 Visits for 75.00 1 Month 5 Visits for 100.00 1 Month (Unlimited Visits) $200.00 *includes *goggles and lotion of your choice. 6 Months Unlimited 900.00 *SAVE$300.00 + *Includes *goggles & Caviar Maximizing Personal lotion (a 70.00 Value)