Business:
Amethyst Raine Massage and Healing
Description:
Leave your worries at the door! Through massage, my goal is to provide relaxation and healing leaving you feeling better than when you came in! I will provide you with a customized professional massage in a professional, relaxing and sanitary environment.
Additional Info:
Located INSIDE the Phenix Salon Suites. A 24hr notice of cancellation of appointment(s) is required. If you cancel with less than 24hr notice you will be charged 50% of the appointment cost. Same-day cancellations and no-shows/no-calls will be charged 100%
Logo: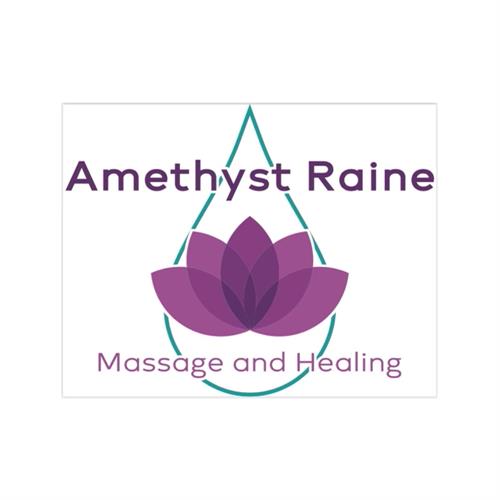 Address:
44751 Brimfield Dr.
Suite 114
Ashburn
VA
20147
Business Hours:
𝕄𝕠𝕟𝕕𝕒𝕪: 9AM-6PM 𝕋𝕦𝕖𝕤𝕕𝕒𝕪: 12PM-9PM 𝕎𝕖𝕕𝕟𝕖𝕤𝕕𝕒𝕪: 9AM-3PM 𝕋𝕙𝕦𝕣𝕤𝕕𝕒𝕪: 9AM-6PM 𝔽𝕣𝕚𝕕𝕒𝕪: 9AM-9PM 𝕊𝕒𝕥𝕦𝕣𝕕𝕒𝕪: 1PM-6PM 𝕊𝕦𝕟𝕕𝕒𝕪: FLEXIBLE (CONTACT VIA PHONE)