Description:
Anvil Academy offers specialized trades classes in Blacksmithing, Bladesmithing and woodwork to students in Newberg, Oregon and surrounding areas, as well as open community classes advertised on our website: www.anvilacademy.net
Additional Info:
Currently, (April 2023) we are offering our blacksmith classes at 305 North Main Street, Newberg, OR. This is the Quonset Hut (formerly, the Habitat For Humanity Re-store) between W Sherman and N Grant street on Main.
Payment Types Accepted: Cash, Check, Visa, MasterCard, Discover
Staff: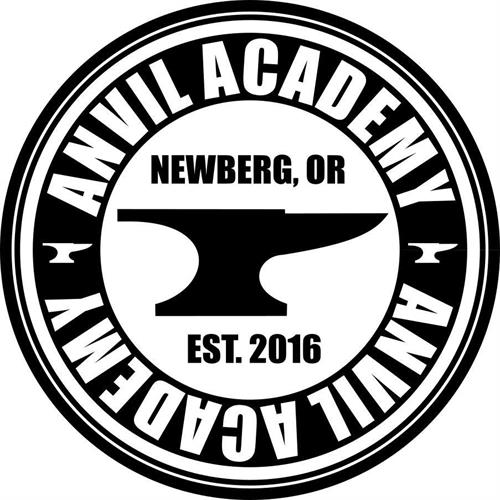 Rob Lewis grew up with wood for a teething ring, well not really, but he's been around the woodshop his entire life. His dad, Merlyn, a Master Craftsman can build anything, and it's fun to wander around Portland with him as he tells you about all the different projects he's worked on. One of his favorites was working on Pittock Mansion after the Columbus Day Storm. If you're lucky, you'll get to meet him when he comes in to help with the tougher projects. Rob followed in his dad's footsteps and started in the cabinet making industry when he was in high school. He went on to open Orenco Wagon Company where he built wagons and stagecoaches, because coaches' last and cabinets don't. Over the last 8 plus years he ran the wood studio for Oregon College of Art and Craft where he worked with graduate students on hundreds of projects. But his real passion was ignited when he worked with Chuck Landers at Franklin High School in their afterschool program with at-risk kids. There he discovered how much he loved teaching kids who needed the hands-on skills of a trade. It was this passion that pushed him to open Anvil Academy in Newberg and it is his love for the kids, his knowledge of his craft, and the network of artists and friends that makes Anvil Academy a unique place to grow and thrive.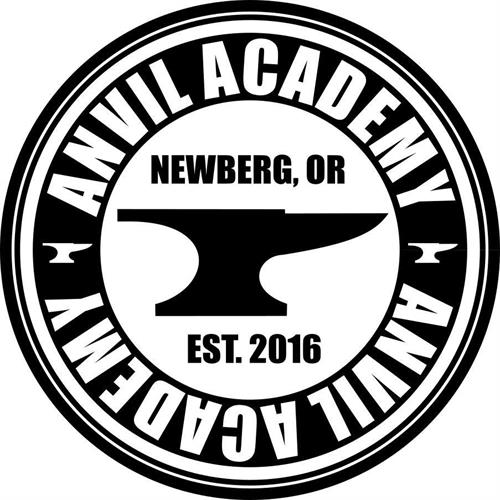 Trystan joins us as a young and talented blacksmith from Salem, Oregon. As a former Forged in Fire contestant and Anvil Academy's first Hammer-In Champion, Trystan enjoys making beautiful Damascus knives without a power hammer!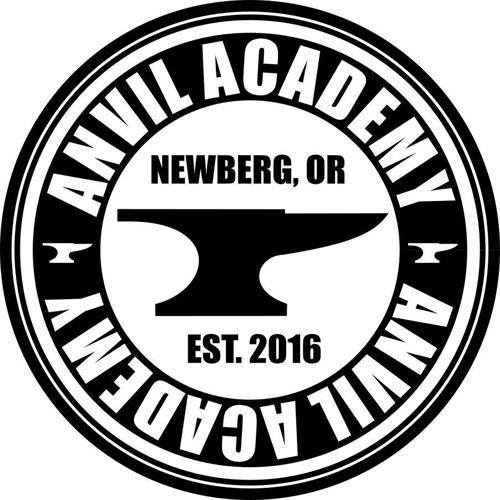 Rashelle is a veteran, a local blacksmith and bladesmith who has competed on both Forged in Fire (season 4 episode 3) and Knife or Death. Rashelle views forging as a form of stress relief. There's not many ways to get paid to hit things, and by the time you are done you have let out your stress in a creative way! Soon after her first blacksmithing experience she told her mentors she was going to do blacksmithing professionally one day. Rachelle traveled to Mississippi to take a tools class with Brian Brazeal and, a year later, won a hammer forging competition. The following year she became a full time blacksmith and has been teaching and instructing students now for several years.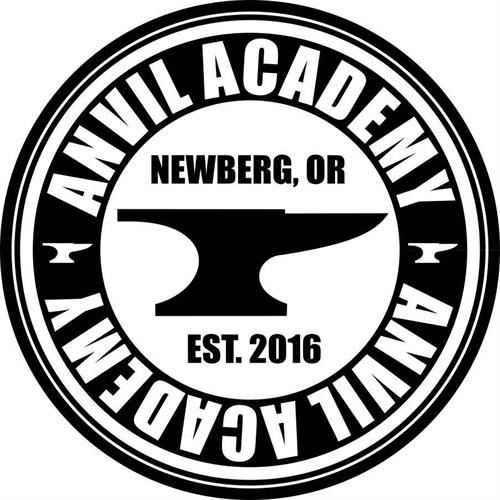 Dan Bowyer is a blacksmith for over eight years and a long time supporter of Anvil Academy. Dan's work features organic styled leafs, flowers and vines and he likes to make furniture combining wood and metal.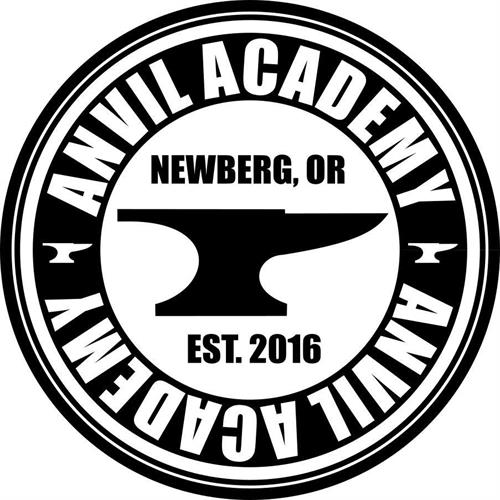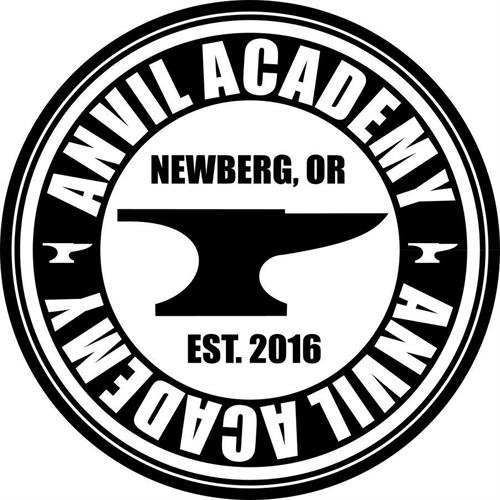 Ken has a construction and art background. He developed his blacksmithing skills while working as a farrier. When not in the forge he can often be found playing his bass.

Anvil Academy Administrator